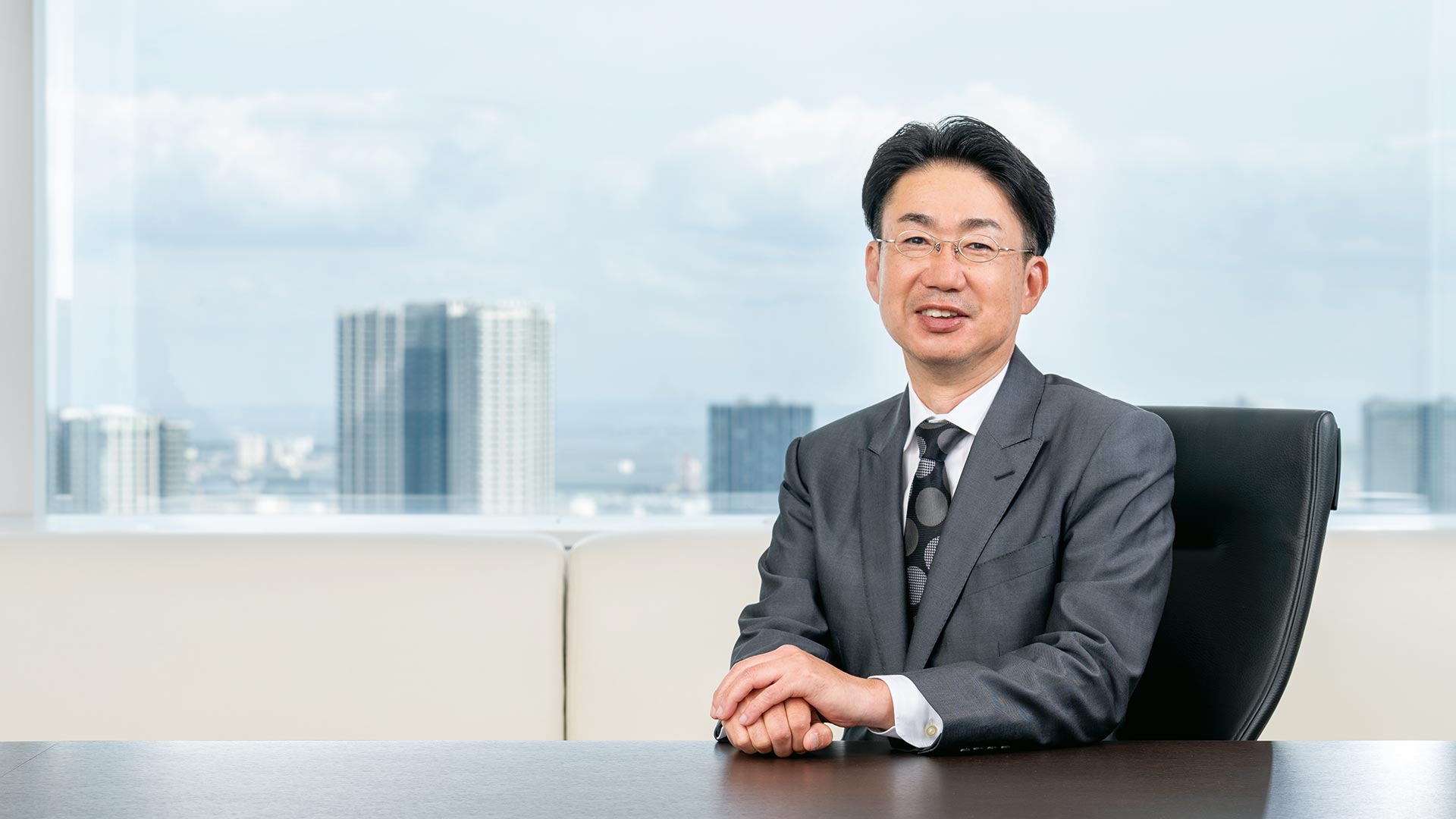 For over 50 years
For a happy society
NID walk straight honestly
Sosuke Kitagawa, the first president of NID encountered IBM's PCS (Punch Card System) in 1932. Kitagawa felt instinctively that "this technology will enrich the lives of many people in the future." It was before World War II. This intuition and the focus on unknown technologies that eventually led to software became the cornerstone of NID's technological development.
Founded NID in 1967. Society began to move dynamically from postwar reconstruction to high economic miracle. As an independent software development company, we started with OS development for minicomputers.
Since its founding, our will has been to create software for the people and for the society. After that, "Humanware" as one word was created by mixing from the word human and software. "Humanware" is the philosophy currently set by NID.
Also, we have placed "customer centric" at the center of our strategy from the beginning. We provide goods and services from the customer's point of view by taking what they really need thorough listening to their voice.
We continue to provide goods and services to customers who deeply be satisfied by showing that only NID can do it. We have been aware of offer something that make them happy rather than just selling well.
We could receive the trust from our customers by this way of thinking and have been created a long-term relationship with them.
We have expanded from minicomputers to hardware embedded development equipped with microcomputers, and have expanded to the development of numerous commercial wireless systems, mobile phones and mobile phone base stations by utilizing wireless communication technology, which is our core competence. Furthermore, as mobile communications evolved to 5G and terminals evolved to smartphones, we expanded our business fields to a wide range of fields such as mobility, medical care, and energy management. We have definitely honed our skills and knowledge.
Currently, we are promoting attempts to create new mobility such as "CASE" and "MaaS", realize advanced medical services, and create new value using AI, IoT, cloud, and blockchain as key technologies.
It was in 1932 that Kitagawa encountered an unknown technology. NID was founded in 1967. Now in the 2020s, ICT technology is indispensable not only for business but also for people's lives. It has become a social infrastructure such as electricity and water.
However, on the other hand, some companies and people are unable to handle effectively in ICT technology and are left behind by its benefits under the current situations.
We believe that we must eliminate the clear digital divide caused by the COVID-19 calamity and contribute to the DX (digital transformation) of various customers. .
This is also the mission of NID with the philosophy of "humanware"
The fact that DX penetrate into every aspect of society and people's lives greatly contributes to making everyone truly prosperous and happy. This is because it can be the power of problem solving in various situations of social problems.
"Future" that Kitagawa instinctively thought when he encountered an unknown technology and felt "this technology will enrich the lives of many people in the future". It is the present, and we believe that it is a new challenge that NID should open up.
We will continue to develop technology in order to deliver even more affluence to the people of the future with ICT.
I would like to appreciate your ongoing understanding and support.
President